In Bukovel opened a new route 22C
3951
There is good news for those who want an active holiday in "Bukovel" : the largest Ukrainian ski resort opened a new route 22C cool!
Settings track (height, top / bottom and length) - 1180/960/1700.
Online TC "Bukovel" is the ability to monitor lifts / trails in the online mode.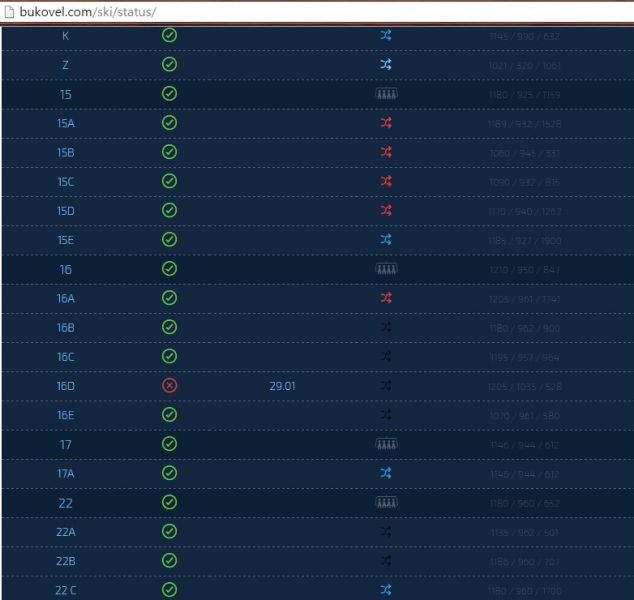 As grateful respond skiers, this is a good step for the development of the resort, "Well done! Long dumped mountainsides and downloaded 22 lift ". On the platform 22 are so big queue, and those who showed little patience, happily note that it was worth it.
Photo Source: facebook.com/bukovel.
Besides traditional trails and lifts "Bukovel" offers many other attractions. For example, this attraction «Big-Airbag». This world-class attraction that finally appeared in Ukraine. It also organized rent snowmobiles, quads, scooters, ski clothing and equipment. Work karting center, ski school and the school of carving, snow park, ice rink, snoutyubinh, a children`s center "Leopark", bowling and more. You can even order a dog sled ride!
Photo Source: welcomeua.com
When choosing a winter tour in Bukovel , pay special attention to the "Valentine`s Day in Bukovel" . This is one of the best opportunities to arrange a little banal romantic vacation;)
Also, you may be wondering:
If you liked the news, tell your friends :)