«Stumari» Georgian Сuisine Cafе, in Rivne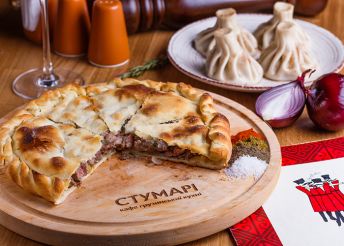 The Stumari Georgian Cafe in Rivne is a place where everyone can feel in Georgia. The establishment offers the most delicious Georgia food. Kinkali, khachapuri, dolma, meat and other traditional dishes.
Conceptual approach in everything: interior, menu, democratic prices, friendly waiters, nice Georgian music.