Festival of watermelons, Naked Pier, Hola Prystan'
3711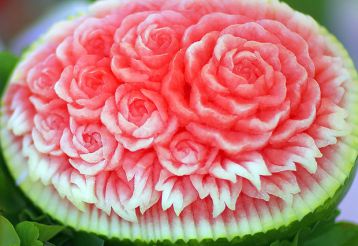 Talking about the city of Kherson region Gola Pier difficult to think about anything else except the sea, sun and relaxation.
It`s getting guests every summer and arrived in August, the tourists an opportunity to visit a unique annual festival "Ukrainian watermelon - sweet miracle."
The event is scheduled for August 15, 2015, she will be 12 in a row. Traditionally, the festival is held the third Saturday in August and this year is no exception.
City residents and guests will appreciate the watermelon festival:
tasting watermelon;
selling melons and watermelons;
master classes carving watermelons;
live entertainment;
exhibitions of craftsmen;
night fireworks.
And also lots of surprises from the city administration, good mood and unforgettable.
Did you know that one of Golopristanskoy festivals owned record large watermelon weighing more than 43 kilograms!
The venue will be the promenade. Everyone is welcome.
See also:
The most interesting events in Ukraine. Pidpysuysya and discovering
If you liked this event, Tell a Friend