Unknown Ukraine: 19 unique villages
213519
While planning a journeys, most of us dream of popular resorts, forgetting about places situated not far from us which offer a much cheaper rest. You can go to a countryside nearby or any othe Ukrainian village. What can be better than virgin nature and fresh and healthy food? Besides, Ukraine has been always famous for its rich nature and now you have all the possibilities to learn more about them and to see them by your own eyes.
Kolochava, Transcarpathia
The Kolochava Village which stretches for more than 40 km is known as one of the longest village in Ukraine. Wonderful mountain sceneries and pure clean waters of mountain rivers are not the only advantages of this place. Kolochava is the village of ten museums, so be sure to leave the place with a great number of new information in your head.
Photo: Eugene Naryvsky IGotoWorld Photo Group.
Bakota, Khmelnytsky region
A wonderful place Bakota is translated as "a desirable place". And this is really true. Everyone, who has once been here, fell in love with its beauty forever. In past times Bakota used to be a capital of Podillya region. But in 1255 when Tatar-Mongolian yoke came, the town was totally destroyed. Later it was rebuilt, but in 1981 during the process of building a Novodnestrovkaya water power station the people had to leave their houses as the place was to be flooded. Nowadays, you'll hardly find this place on a map, and very few people know, there are the remaining of an ancient rock monastery created by Antony, who founded Kiev-Pecherskuyu Monastery.
Dzembronia, Ivano-Frankivsk region
Dzembronia is a place where the clouds are born. It is one of the highest mountain village in Ukraine. Vasil Stefanik Lesia Ukrainka came here searching for the inspiration. People say, the picturesque beauty of the village inspired even Sergei Paradjanov for his legendary movie "The Shades of Forgotten Ancestors".
Mezyn, Chernihiv region
A beautiful small village Mezyn lays on a high bank of the Desna River. It would rather left unnoticed unless Ukrainian scientists found remaining of a huge settlement of paleolyta era. The things found here during the archeological research have taken their places among the exhibits of numerous archeological museums all over the world. On the place of the excavations an archeological museum was founded. Besides, Mezyn is the centre of the national preserve created for local Desna Forest areas also known as Mezyn Switzerland.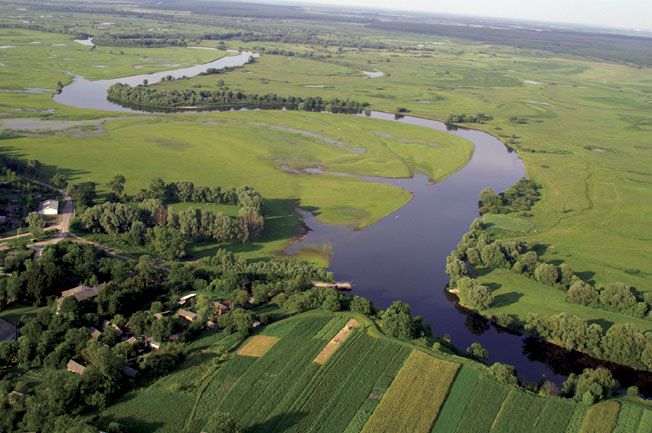 Opishnia, Poltava region
The village Opishnia is situated on the banks of river Vorsklais a true Mekkah for pottery lovers. Unfortunately very few people have heard about its National pottery museum and Ceramics University. While visiting Opishnia you'll have a unique chance to learn more about the history of pottery, which is aclively developed in this region within past three centuries. Don't forget to buy an whistle pipe made in Opishnia as an authentic souvenir.
Iza, Transcarpathian region
Have been visited the capital of pttery, don't hasitate to see the centre of withy wickerwork in Iza village. The real masters of this craft create amazing things which can be seen only here. Besides Iza is the right destination for cheese lovers as the cheese factory "Baranov" is also situated here. The cheese made in this region are known all around Ukraine.
Strusiv, Ternopil region
A lot of travelers make a huge mistake not including the village of Strusiv in their must-visit list. But this happens only because of the lack of the information about this wonderful place. It has a very long and interesting history and beautiful nature. Here one can see an ancient palace of Earl Goluchowski of Empire style, a cave church carved in stone and the Catholic church of St. Antony.
Stone Village, Zhytomyr region
Nobody lives in this mysterious place. Tourist are the only guests who sometimes visit this fossilized settlement. They mosly aim to see a so-called "God's footprint" which is a small recess in a stone. They say it can help to cure a lot of different illnesses. Include the Stone Village into your trip list and learn more about its legends which will tell you more about how this place first appeared and what happened next.
Trykraty, Mykolaiv region
Trykraty area is associated with Skarzhisky Cossack clan whose family estate has remained here till present days. This is the place where famous Viktor Skarzhinsky was born. Have been devoted all his life to Botanic and nature he worked on the project of artificial forests planting. Due to him Trykraty forest exists till nowadays including such preserve areas as "Skarzhinsky Summer Steading", "Wasilewska apiary" and "Labirynth". Nearby Actovsky Canyon also known as Small Crimea is situated.
Pidhirtsi, Lviv region
In past times Pidhirtsi was known as Galician Versailles. Its main attraction is a wonderful palace of "Golden Horseshoe of Lviv Region". Beside the Castle of Pidhirtsi you can have a pleasant walk along the French park here as well as visit a Catholic Church of St. Joseph.
Verkhivnia, Zhytomyr region
Verkhivnia village if known due to some facts which connect this place with a popular French writer Honore de Balzac. A luxury palace once hosted him when he was in love with Polish beauty Eveline Ganska. Now the rooms where the writer created his works of art are used for a memorial museum of Honore de Balzac.
Roztoky, Chernivtsi region
Roztoky is mostly visited in sear for Chervona Ruta which once inspired the author of the famous song for its creation. But if such a reason is too small for you to make you visit this place, what would you say about Bukovyna waterfalls landscape reserve? Seven waterfalls of different size, height and power seethe here. This is a unique place in Carpathian mountains.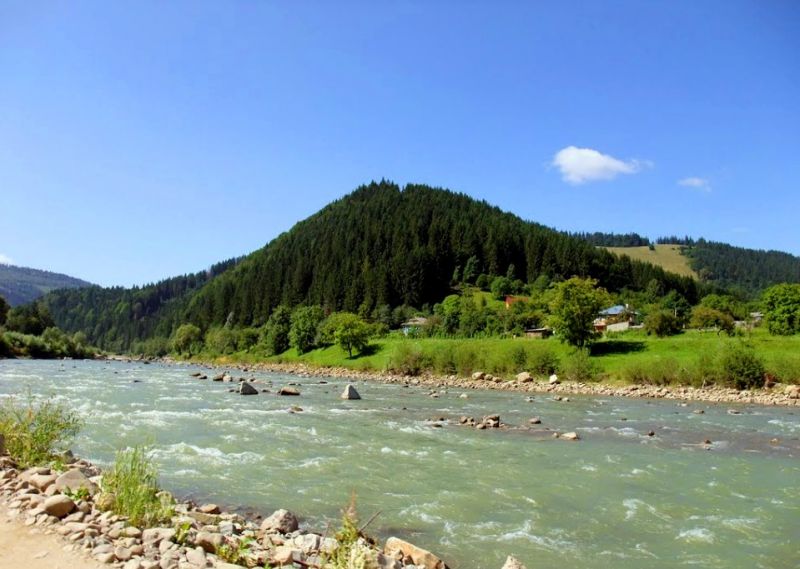 Synevyr, Transcarpathia
This mountain village is rich for crystal air, ecologically clean forests and the main pearl of Carpathian mountains – Synevyr lake. It's a pity very few people have heard about this unique place. Besided 6 km far from Synevyr there is the only museum of Forest. Don't also forget to visit Kamenetsky Waterfall while visiting this area.
Karpaty, Transcarpathian region
Karpaty village is situated in a picturesque area surrounded by forests and mountains. Here there are a lot of mineral waters and the main architectural place of interest is Shenborn Castle.
Lisky – Strawberry village, Odesa Region
The Lisky village is famous for its huge harvests of strawberry. It's hard to believe that a small settlement of 1800 people is able to gather more than 300 tns of strawberry annually!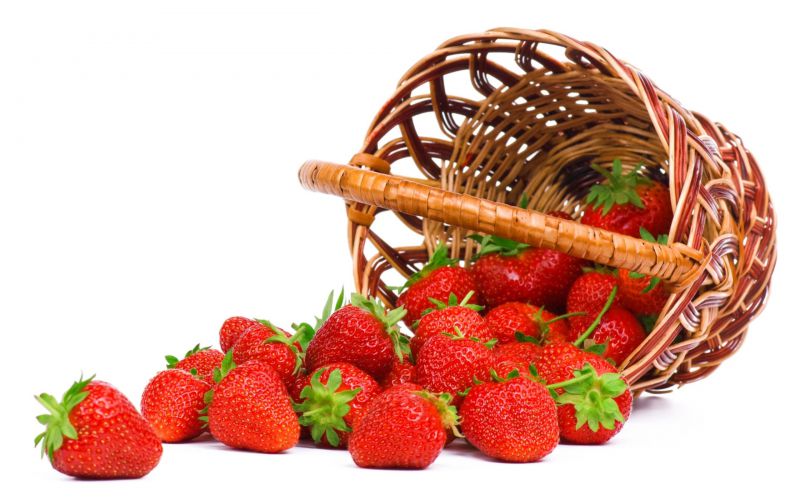 Moryntsi, Cherkasy region
Pay a visit to Moryntsi – a village where a famous Ukrainian writer was born. There is a museum complex situated which is a part of "Taras Shevchenko Motherland" historical and cultural preserve.
Kolodiazhne, Volyn region
Kolodiazhne is the motherland of another famous person of Ukraine. A large cultural and science centre – Lesia Ukrainka homestead – museum sands on the territory of this small village.
Novoderkul, Lugansk Region
Novoderkul is famous for one of the oldest horse breeding factory in Ukraine. It was founded in 1765 by the order of Catherine II. Since then the best purebred horses are bred here.
Trypillia, Kyiv region
Trypillia is a worldwide famous village. It is known due to the finding of an architect Vicentiy Khvoika who in 1897 excavated here an ancient settlement of an unknown (by that time) culture. This discovery has become a real sensation in science world. To learn more about the Tripoli culture you can visit not only one but two museums of Trypillia Village: Regional Archeological Museum and Private Museum "Ancient Aratta – Ukraine".
And what interesting villages have you been to?
If you liked the article, tell your friends :)