National History and Archaeology Reserve "Olvia"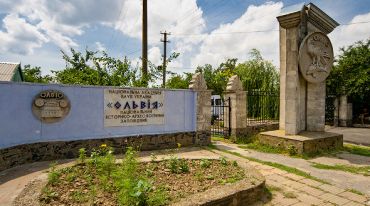 Once on the site of the modern village Parutino Reserve was one of the largest cities in the ancient slave-owning Northern Black Sea - Olbia. Translated from the Greek name means "happy." Here seething trade, the development of agriculture, crafts and science. Sages Olbia even developed their own calendar and alphabet. Town existed for about a thousand years, but did not survive his era.
Now in its territory - Ukraine`s largest archaeological reserve]. Today you can walk through the destroyed neighborhoods that were once the streets, to see the remains of the Roman citadel walls. Olivia was divided into Upper and Lower Town. The center of the Upper Town was the agora - trade area. Nearby is the temenos - sacred area with temples and altars. In the lower town lived craftsmen: potters, jewelers, blacksmiths.
Area of the reserve together with the necropolis and the remains of the ancient Roman settlement on the island of Berezan has about 300 hectares.
Of Nikolaev in Parutino can be reached by bus from the suburban railway station.